Homepage
Mercedezz's Website
Dominique's Website
Welcome to Food Is Everything!!
This is a website about lasagna
Here's a picture of lasagna incase you are new to Italian food and have never seen it before: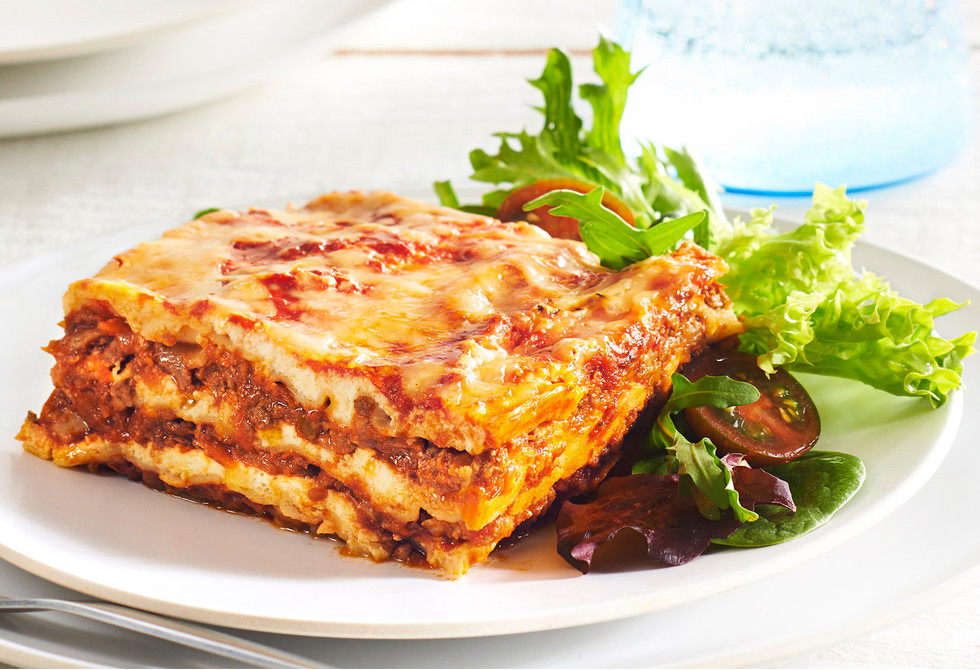 link to picture
Here's my added video about how to make a vegetarian skillet lasagna:
Simple Vegetarian Skillet Lasagna from Half Baked Harvest on Vimeo.
Lasagne
Lasagna originated in Italy. It is a dish made of alternating layers of pasta, cheese, sauce, and meat and/or vegetables. Lasagne is a type of pasta-based dish typically made using a mixture of layered pasta and sauces, and is generally served hot as the primary component of a main meal.

The plural of lasagna is lasagne. Lasagna was called "losyns" in Middle English.
July 29th is National Lasagna Day.